FacebookWebsiteBioLatest NewsState FormsPhoto GalleryContact 
Capitol Update Friday, March 3, 2023 The latest news from the State Capitol 
You are welcome to contact me through this link.
 
Helping Ease the Burden of Inflation

In an effort to ease the increasing burden of inflation on all Pennsylvanians, a package of tax relief proposals was unveiled this week at the Capitol. 

The measures range from cutting taxes on energy and frequent family purchases, such as pet food and children's toys, to reducing property taxes and cell phone bills. Lowering the tax burden on Pennsylvania families will help them better deal with the impacts of the rising costs of food, fuel and other necessities. Collectively, the measures could help save families more than $2.2 billion.

A recent report from the state's Independent Fiscal Office (IFO) comparing the tax burdens in all 50 states ranked Pennsylvania 21st in total taxes, including the Personal Income, Sales and Use, and Property taxes. The ranking is based on the ratio of total taxes to personal income. Pennsylvania's ratio was 10.08%.

The measures will be introduced in the state House.

Session Update: New Speaker, House Rules, Budget Address Next Week


After serving just eight weeks as speaker of the House, and conducting very little business on behalf of the people of this Commonwealth, Democrat Mark Rozzi resigned the position this week. With a slim Democrat majority of 102-100 (there is one vacancy) in the state House, Rep. Joanna McClinton of Philadelphia and Delaware counties was then elected as the chamber's first female speaker of the House and the second African American speaker. 

Operating rules for the chamber, which are typically adopted on the day we take the oath of office, were finally approved this week as well. While I opposed the rules because I believe they aim to silence the voices of the people I represent – and they fail to adequately protect against sexual harassment of members, staff or people who visit or do business in the House – I am committed to fighting for policies that benefit our citizens and our communities.

This Tuesday, Gov. Josh Shapiro is scheduled to deliver his budget address before a joint session of the House and Senate. This marks the start of the annual state budget process. As always, my priorities remain to keep spending in check while funding the core functions of government and supporting the needs of rural PA. The address will start at 11:30 and can be viewed at PAHouseGOP.com. 

  
Property Tax/Rent Rebate Clinics a Success!



Thank you to everyone who came out to one of our Property Tax/Rent Rebate clinics over the last several weeks. We were able to help nearly 200 people apply for rebates on their rent or property taxes paid in 2022. 

The program benefits eligible Pennsylvanians age 65 and older; widows and widowers age 50 and older; and people with disabilities age 18 and older. The income limit is $35,000 a year for homeowners and $15,000 annually for renters, and half of Social Security income is excluded.

If you qualify but weren't able to make it to one of the events, please contact our offices in Bradford, Coudersport or Kane and we will be happy to help you with the application. You do not need to pay anyone for assistance. 

Learn more about the program here. 

  
Bills to Combat Fraud, Wasteful Spending Unveiled



Following a roundtable discussion last week hosted by the House Republican Appropriations Committee, a group of lawmakers gathered this week to highlight a series of bills aimed at reducing fraud within state government, specifically when it comes to Medicaid.

The measures would create a state version of the federal False Claims Act, which would better allow the Commonwealth to recoup losses resulting from false claims made against Medicaid; create mechanisms to prevent improper payments of benefits; require contractors to have provider identification numbers to better track services; and allow fines to be levied in cases of provider preventable conditions.

Read more here. 

  
Grants Available to Help Grow Farm Businesses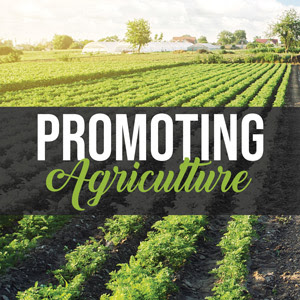 Recognizing the importance of investing in the state's top industry of agriculture, applications are now being accepted for Farm Vitality Planning Grants.

The program, created by the Legislature with passage of the PA Farm Bill in 2019, offers farmers and prospective farmers up to $7,500 to cover up to 75% of project planning costs. Applications for the program exceeded the funding originally available, and the PA Agriculture Business Development Center has set aside additional dollars to meet demand for the program. The program has accepted 308 applications to date, funding more than $2 million in project planning, financial and technical expertise to feed farm growth and sustainability.

Applications will be accepted until funds are exhausted. Apply online through the Department of Community and Economic Development's single electronic application.  

Full program guidelines are published in the Feb. 18 edition of the Pennsylvania Bulletin. 

  
PHEAA Announces Financial Aid, Refinancing Webinars


 The Pennsylvania Higher Education Assistance Agency (PHEAA) is hosting webinars this month aimed at understanding the financial aid processes and refinancing education debt. Each topic will be offered on two separate dates and times.

The webinar entitled "Financial Aid Timeline – Know What to Do When" will be offered at noon on Tuesday, March 7, and again at 6:30 p.m. on Thursday, March 23. This one-hour presentation will provide the starting points and web resources for effective research before, during and after your student makes post-secondary education decisions.

The webinar entitled "Refinancing Education Debt – Is it Right for Me?" will be offered at 6:30 p.m. on Thursday, March 9, and again at noon on Tuesday, March 21. This one-hour session will be helpful to current or previous students of any age who have student loans and may be overwhelmed with their current repayment options, or are moving closer to the repayment phase and wonder if refinance may be a better solution.

To participate in one or both webinars, register online here.


 
PA Tourism Office Releases Happy Traveler Guide


The Pennsylvania Tourism Office has released its 2023 Happy Traveler Guide, highlighting must-see attractions and exciting events for people of all ages. It's a great resource for planning future getaways right here in PA!

Sign up to receive a free hard copy of the guide or simply view it online at www.visitPA.com. Happy travelers also can sign up to receive Happy Thoughts, a digital newsletter, in their inbox each month. Additionally, happy travelers can always refer to visitPA's social media channels to discover the latest hot spots and get inspired for their next getaway.